IMPERIAL THEATRE 50/50 CASH LOTTERY
All Ages
The Imperial Theatre is holding a 50/50 CASH LOTTERY available to Ontarians no matter where they live in the Province, with a guaranteed minimum take-home prize of $1,000 and a chance to win an Earlybird prize of $1,000.
*** TOTAL PRIZE MONEY AWARDED TO DATE : OVER 2.5 Million Dollars!
A big Thank You to our Earlybird sponsor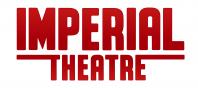 The Imperial Theatre is owned and operated by Theatre Sarnia, a Not-for-Profit Charitable Corporation, under the governance of an elected Board of Directors. The Imperial Theatre receives no operational funding from City, County or Provincial Governments. Ticket sales, Rentals, Donations and Sponsorships, are the primary sources of operating revenue. Proceeds from this Lottery are used in ongoing Capital Improvements at the Theatre properties.
The September 50/50 campaign has begun! It runs from August 28th, 11am to Ocot 1st, 11:59pm with the winning number drawn Oct 2nd, 10am. The $1,000 Earlybird runs until September7th, 11:59pm with the winning number drawn August 8th, 10am.
Early Bird Winning Number: AE-7218217
Grand Prize Sales End: Oct. 1, 2023@ 11:59 pm
Grand Prize Draw Oct. 2, 2023@ 10:00 am

Our Cash Lottery is available to everyone ALL OVER ONTARIO, and we could be calling YOU !
FREQUENTLY ASKED QUESTIONS
(1) How are winners selected ?
The winning tickets for both the Grand Prize and the Earlybird are selected by a Random Number Generation (RNG) system administered by Ascends Fundraising Solutions using all the raffle numbers sold for the draw.
(2) How will I know if I was a winner ?
The Imperial Theatre will contact you, within 24 hours, by the phone number and/or email address you provided when you purchased your ticket.
(3) Where can I view the winning numbers ?
Winning ticket numbers are displayed on our websites Imperialtheatre.net, imperialtheatre5050.net, as well as on Facebook. You can also watch our winning ticket selection video on Facebook
(4) I didn't receive my ticket numbers after purchase but my credit card was charged. What should I do ?
We recommend that you check your Spam or Junk folders and any TABS (ie PROMOTIONS) your email provider uses. Once you locate our email, please add us to your Whitelist so that all future purchases will find their way to your inbox.
Still can't find them? No worries. Please contact 5050@imperialtheatre.net Be sure to include the email address and full name you used to purchase the ticket. This information allows us to look up your ticket purchase and re-email your ticket information.
(5) I have been buying for months with no issues. Why all of the sudden do I not receive email confirmations ?
Email providers are constantly working to keep your information safe by updating policies and filters. Chances are, their filters flagged something within the email as 'malicious' content or redirected the email to what they consider a 'more convenient' folder location within your email. This can send emails to Junk, promotion specific folders or cause them to not be received at all. If you experience this issue, please contact us to have your numbers resent.
(6) I'm a frequent ticket purchaser vacationing in the USA. When I tried to purchase a ticket I wasn't able to. Why ?
The 50/50 draw is governed by the Ontario Gaming Commission. The rules of purchase stipulate that you must be located in Ontario at the time of purchase. To ensure compliance, the system uses your computer's IP address to confirm your location.
(7) Can someone else purchase tickets for me ?
We do not recommend this as it could cause a dispute if your winning number is selected.
(8) Can I purchase tickets as a gift for someone else?
While this is a thoughtful gesture, we do not recommend this. If you want to give tickets, we recommend that you give them cash or a prepaid credit card to prevent any ownership complications with the ticket.
(9) I'm having difficulties with my purchasing
We recommend that you use CHROME as your web browser. If you are still experiencing difficulties, the Box Office Manager would be happy to walk you through your purchase over the phone 519-344-7469
(10) I am unable to complete my purchase, the system is not recognizing my credit card.
Please double check that the information you entered is correct.
Make sure you are not trying to use a Debit card.
Try a different credit card.
For full contest details, please refer to the Rules of Play which can be found at imperialtheatre5050.net


SIX MONTHS WINNING TICKETS LOG :
GRAND PRIZE
August: AD-5705143
July: AC-5964707
June: AB-3936907
May: MM-2688169 $8465
April: LL-4968512 $13, 655
March: KK-6024299 $17, 630.00
February: JJ-7786491 $18,245.00
January : HH-5528554 $19,635
December : GG-5012862 $27,530
EARLYBIRD 2-$500
MARCH: KK-7230366
EARLYBIRD $5,000 PRIZE
December : GG-5266375
EARLYBIRD $1,500 PRIZE
March: KK-4561770
EARLYBIRD $1,000 PRIZE
August: AD-3696393
July: AC-3156050
June: AB-1246451
May: MM-3343451
April: LL-4006132
February: JJ-2565669