THEATRE SARNIA PRESENTS IMPERIAL THEATRE 50/50 CASH LOTTERY
The Imperial Theatre is holding a 50/50 CASH LOTTERY with a guaranteed minimum take-home prize of $1,000 and a chance to win an $1,000 EARLYBIRD cash prize.
*** TOTAL PRIZE MONEY AWARDED TO DATE : $1,502,765
A big thank you to our Earlybird sponsor :
PURCHASE LOTTERY TICKETS USING :
RED BUY TICKETS BANNER IN LISTING
OR
Ticket sales start August 3rd, 11:00 am and end August 29th, 11:59 pm
Earlybird sales end August 19th, 11:59 pm
The Earlybird draw for $1000 takes place August 20th,10:00 am
Grand Prize sales end August 29th, 11:59 pm
The Grand Prize draw takes place at August 30th, 10:00 am
An update from our Executive Director, Brian Austin Jr.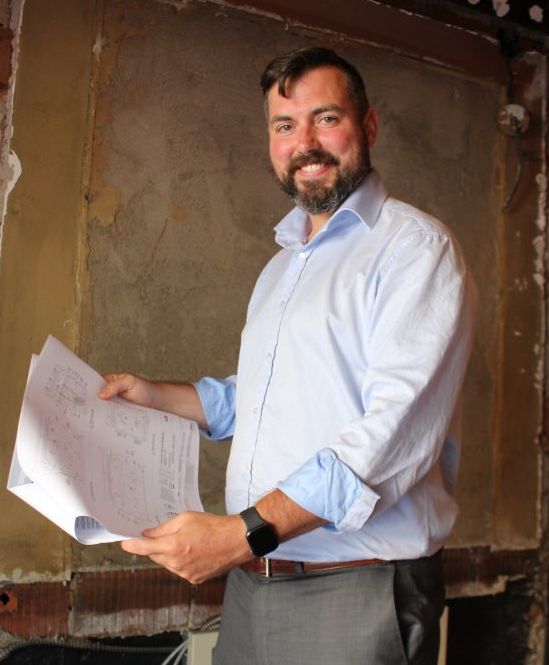 Imperial Theatre Renovations Update!

We are thrilled with the support from the community and our 50/50 Cash Lottery fundraiser, which has allowed us to complete the following projects:

• Relocation and update to our box office which now includes; 3 ticket windows, updated computer hardware and ticket printers, new digital displays, and glass barriers to keep our staff, volunteers and patrons safe!
• Upgrade and relocation of the fully accessible universal washroom
• Upgrade to the ladies' washroom facilities; art deco tile, marble countertop, 6 stalls, & "selfie"-worthy lighting

The projects we are currently working on include:
• The upgrade and relocation of the main floor men's washroom
• Replacement of the windows in the Nova Room; our balcony lobby
• Weatherproofing the windows on the ground floor
• Completion of the fifth and final phase of our roof replacement
• Complete refurbishment of the washrooms in the Nova Room
• All new LED lighting in the lobby spaces and washrooms
• New ceiling tiles (that actually match)
• Expand usable building by renovating the basement under the admin. offices and Capitol Bar

In the auditorium we are completing:
• Grinding off the old epoxy floor
• Refinish the flooring
• Install new carpet
• Install all new seats with wood finishes, built-in aisle lights and cup holders
• Painting all of the surfaces
• Replacing the PA sound system with an Adamson Line Array.
• LED Theatrical Lighting upgrade including house lights
• New main curtain, teaser and rigging
• Upgrades to the musician performance area
• Installation of broadcast equipment for live-streaming
• New loading ramp (it's exciting for us)

The exterior of the building:
• Repair existing South West corner where brick is cracking and separating from building.
• Install Commercial siding along the alley to protect the original brick
• New exterior lighting

We have plans for so much more, but we thought this was enough to start with. Thank you for your continued support! These are upgrades we have desperately needed for years and never knew when it was possible for them to happen. We can't wait to show you when we are able to reopen!
The Imperial Theatre is owned and operated by Theatre Sarnia, a Not-for-Profit Charitable Corporation, under the governance of an elected Board of Directors. The Imperial Theatre receives no operational funding from City, County or Provincial Governments. We rely on Ticket sales, Rentals, Donations and Sponsorships, as our primary sources of operating revenue.
The winning tickets for both the Grand Prize and the Earlybird are selected by a Random Number Generation (RNG) system administered by Ascends Fundraising Solutions using all the raffle numbers sold for the draw.
Go to the lottery link for rules, FAQs and more information. www.imperialtheatre5050.net

SIX MONTHS WINNING TICKETS LOG :
GRAND PRIZE
July : K- 6123113 $121,295
June : J-2976928 $158,620
May : H-1545534 $169,975
April : G-2660204 $223,420
March : F- 3436329 $317,200
February : E-7813706 $408,655
EARLYBIRD $1000 PRIZE
July : K-7020337
June : J-2778286
May : H-1463517
April : G-2023393
March : F-3860983
EARLYBIRD $500 PRIZE
February : E-1771733