IMPERIAL PRESENTS CLASSIC ALBUMS LIVE PERFORMING LED ZEPPELIN : LED ZEPPELIN II
All Ages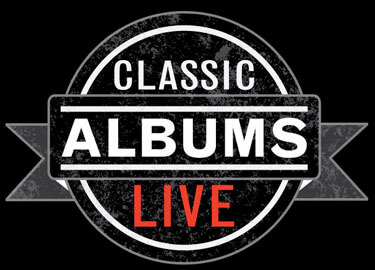 Founded in 2003 by Craig Martin, Classic Albums Live takes the greatest albums and recreates them live on stage - note for note, cut for cut, using the best musicians. "Think of it as a recital," says Martin, "these albums are historic and stand the test of time." Forgoing costumes and impersonations, Classic Albums Live has found success in concentrating solely on the music. "We don't dress up or wear any sort of costume. We just stand there and play. All of our energy is put into the music. We want the performance to sound exactly like the album," says Martin.
The musicians go to great lengths to faithfully recreate every sound on the original album exactly as you remember hearing them...note for note, cut for cut.. They have performed with orchestras, sitarists, choirs and schools. The shows are treated like recitals with the album being performed in its entirety followed by a 'greatest hits' set of the featured artist.
Led Zeppelin II is the second studio album by the English rock band Led Zeppelin, released in 1969. Recording sessions for the album took place at several locations in both the United Kingdom and North America from January to August 1969.
The album exhibited the band's evolving musical style of blues-derived material and their guitar riff-based sound. It has been described as the band's heaviest album. Six of the nine songs were written by the band, while the other three were reinterpretations of Chicago blues songs. One single, "Whole Lotta love", was released outside of the UK (the band would release no UK singles during their career), and peaked as a top-ten single in over a dozen markets around the world.
Led Zeppelin II was a commercial success, and was the band's first album to reach number one on charts in the UK and the US. Since its release, various writers and music critics have regularly cited Led Zeppelin II as one of the greatest and most influential albums of all time.